El Rey Backrest™ "Dos Equis" Gloss Black '09-'23 Touring / Stealth
---
EL REY BACKREST "DOS EQUIS"+2 Inches Taller than "CLASSIC"
Designed . Manufactured . Built In The USA 🇺🇸
Fitment: 2009-2023 Touring Models
Finish: Gloss Black
EL REY BACKREST SPECS
1.25" Tubing is Hand Crafted With Precision Bends and Welds
Laser Cut Side Plates Mount Directly To Your Harley-Davidson Quick-Disconnect Docking Kit

Rotating Aluminum Latches Work With Your Harley-Davidson Quick-Disconnect Docking Kit
EL REY BACKREST DIMENSIONS
16" Height (From Top of Fender to Tip of Backrest)
13.5" Width

9.5" x 6" Passenger Backrest Pad
EL REY BACKREST PAD DETAILS
Black Marine Grade Leather-Like Upholstery Material
Hand Pour Foam Pad
ABS Backing Plate
Brass Threaded Inserts
Black Button Head Mounting Bolts
UPGRADE OPTION - Lockable Latches 

Your El Rey comes with stock billet quick-disconnect latches.
We offer Lockable latch upgrades on the Product Upgrade page. 
---
Customer Reviews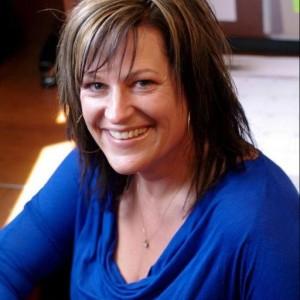 TS
08/23/2023
Teresa S.

Canada
Finished off the look of my motorcycle
Looks amazing on my motorcycle. Product well made and sturdy. Finished it off nicely! Staff and Owner so helpful and nice to deal with. I sound highly recommend CMC Motorsports. Fantastic customer service.
06/18/2023
Theodore C.

United States
******* sick
I'm sure you won't be able to publish this... this this thing is exactly what I was looking for. Great addition to my horse. Perfect keep up the good work
05/28/2023
Jim H.

United States
El Rey Dos Equis
Absolutely love it… looks awesome on the ride. Wasn't expecting delivery for at least a week. Actually arrive the next day… outstanding service!!!
05/10/2023
Chris C.

United States
Nothing comes close. Period.
The El Rey is a winner. Not only from its looks but the quality that goes into making it. You can tell as soon as you unwrap it. And it literally takes 5 secs to install it. Customer service is top notch. Highly recommended. Don't think about it, just order it.
05/04/2023
Tami Z.

United States
New ***** Bar
We love this ***** bar!! It looks awesome, and is very comfortable! My back did not hurt after our ride with it!! Thank you!!